Skip Navigation
Website Accessibility
Deering Eagle II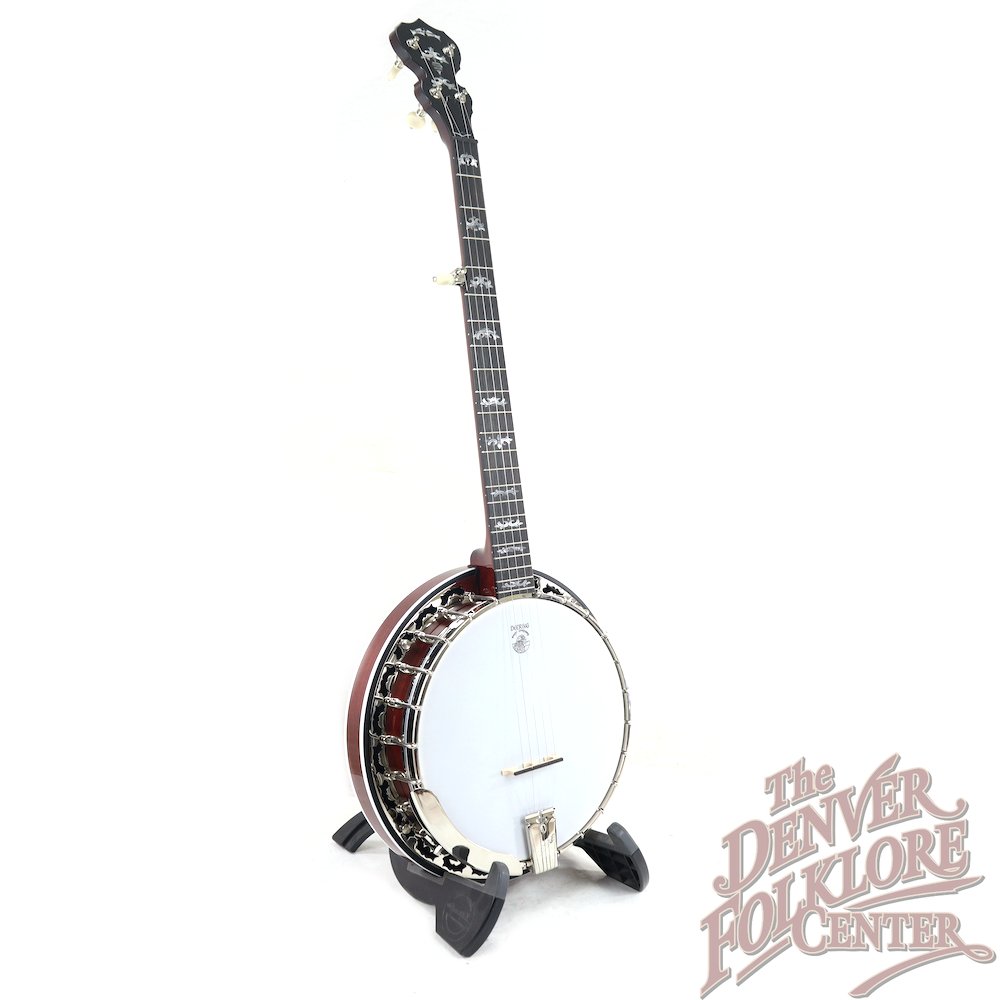 Specifications
Scale Length:
26.25"
Nut Width:
1.25"
Neck Wood:
Quartersawn maple
Fretboard Wood:
Ebony
Peghead Overlay:
Black gloss
Peghead Inlay:
Pearloid banner logo and torch
Fret Markers:
1st, 3rd, 5th, 7th, 10th, 12th, 15th, 17th, 19th, and 22nd frets
Nut Material:
Graphite
Spikes:
None
Tuners:
Nickel planetary with cream buttons
Finish:
Red-stained high gloss
Rim Size:
11"
Rim Wood:
Three-ply violin-grade maple
Rim or Resonator Binding:
Black/white
Resonator Wood:
Figured maple
Tailpiece:
Deering True Tone
Head:
11" frosted medium crown
Armrest:
Deering nickel-plated
Case:
Deering hard-shell case
Need More Specs? Contact Us!
Description
The serious bluegrass banjo player need look no further than the Deering Eagle II, one of Deering Banjo Company's most renowned five-string resonators. All-maple construction and an incredibly versatile Twenty Ten tone ring combine for an instrument with not just volume, sustain, and carrying power, but a complex timbre for a unique and beautiful sound. In addition to the natural figuring in the maple, Deering add some vintage-inspired acrylic inlays on the fretboard and headstock, and a full gloss, deep red finish on the resonator and neck. Intricate machining on the hardware around the rim and at the flange add both a bit of visual flair as well as help to make the Eagle II louder and more resonant. Finally, this banjo comes with a hard-shell case to keep it properly protected wherever your travels take you.
---
*Photos from our inventory, actual grain patterns may vary Slightly. Contact us for details.